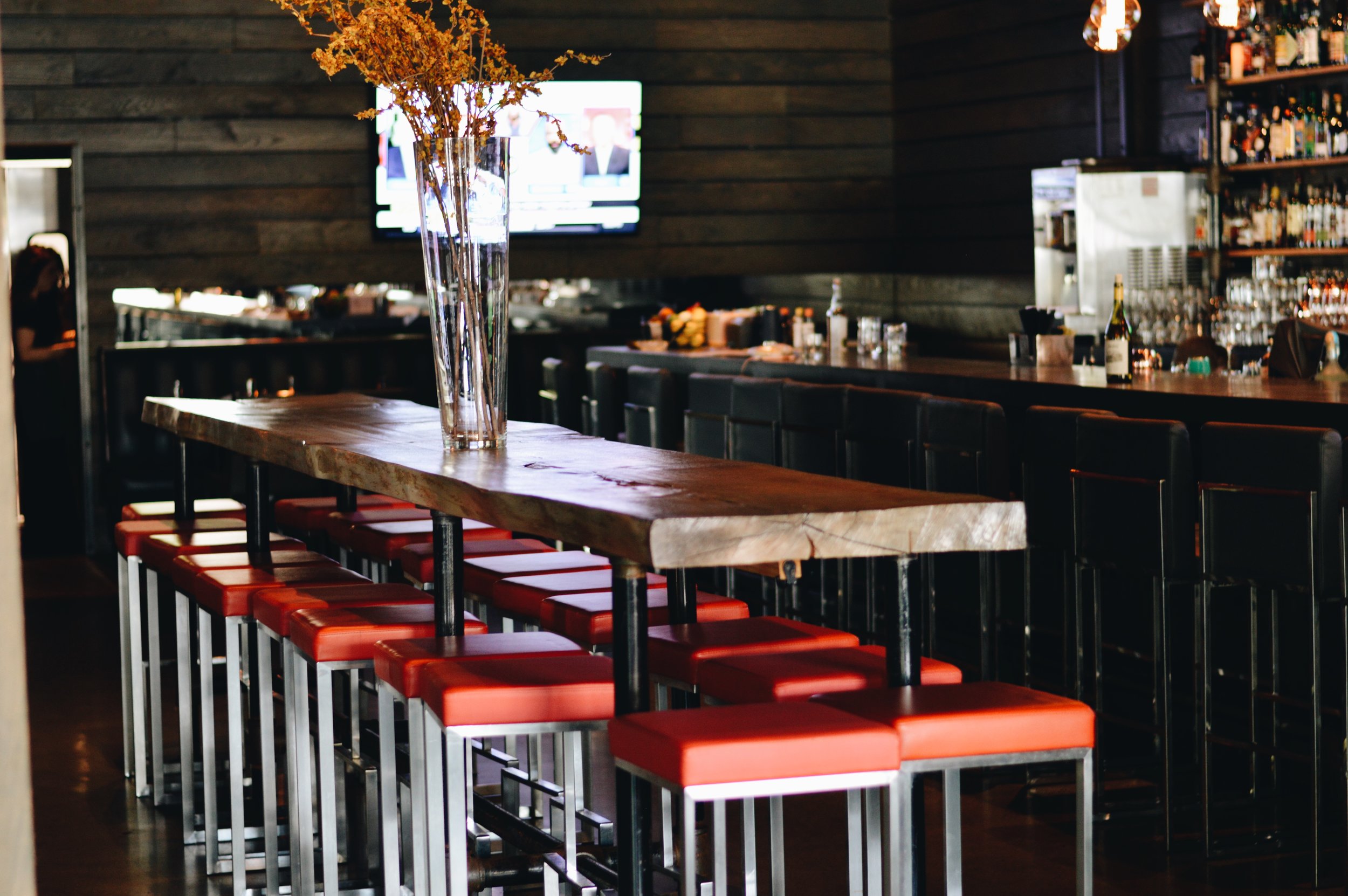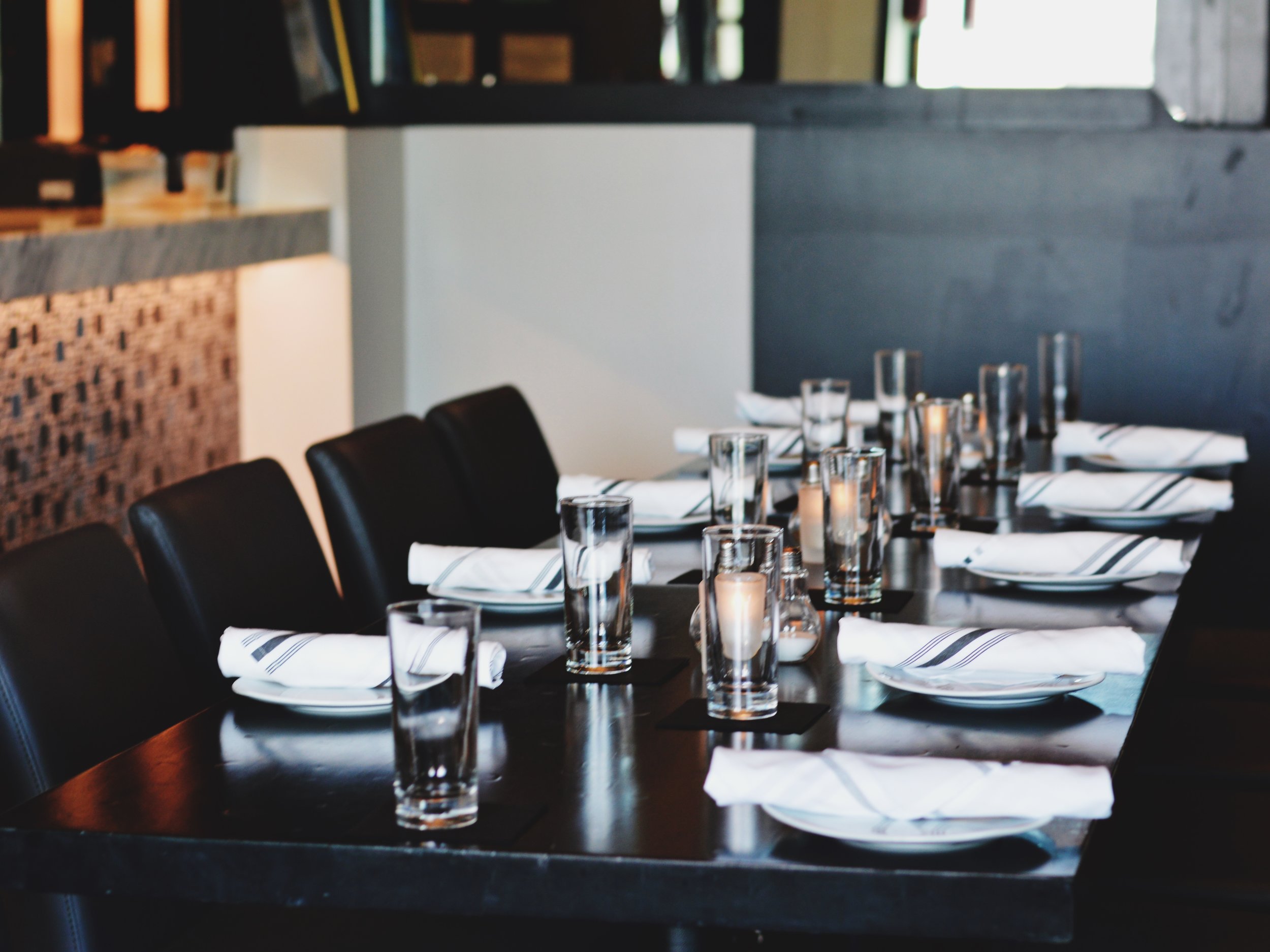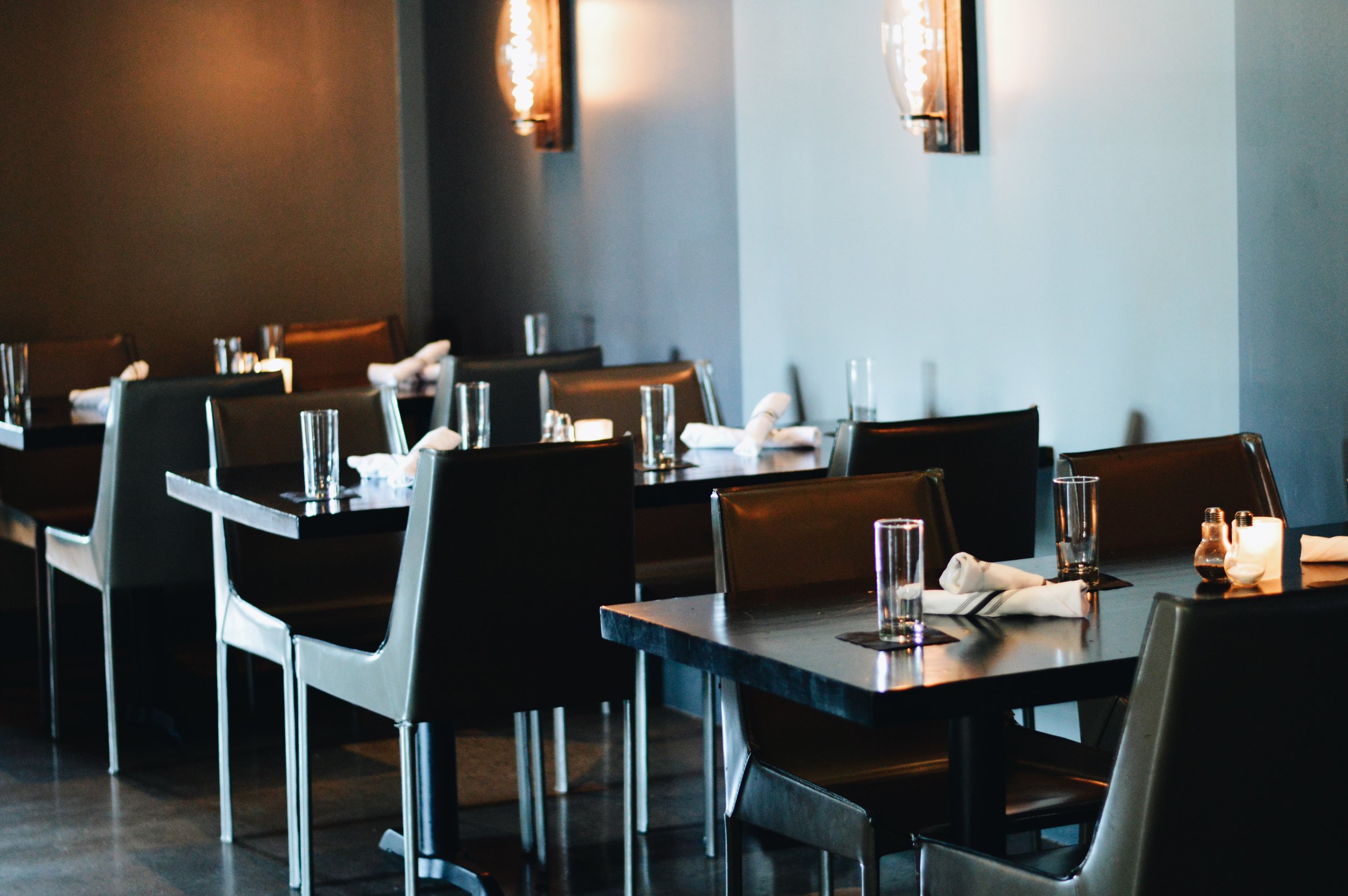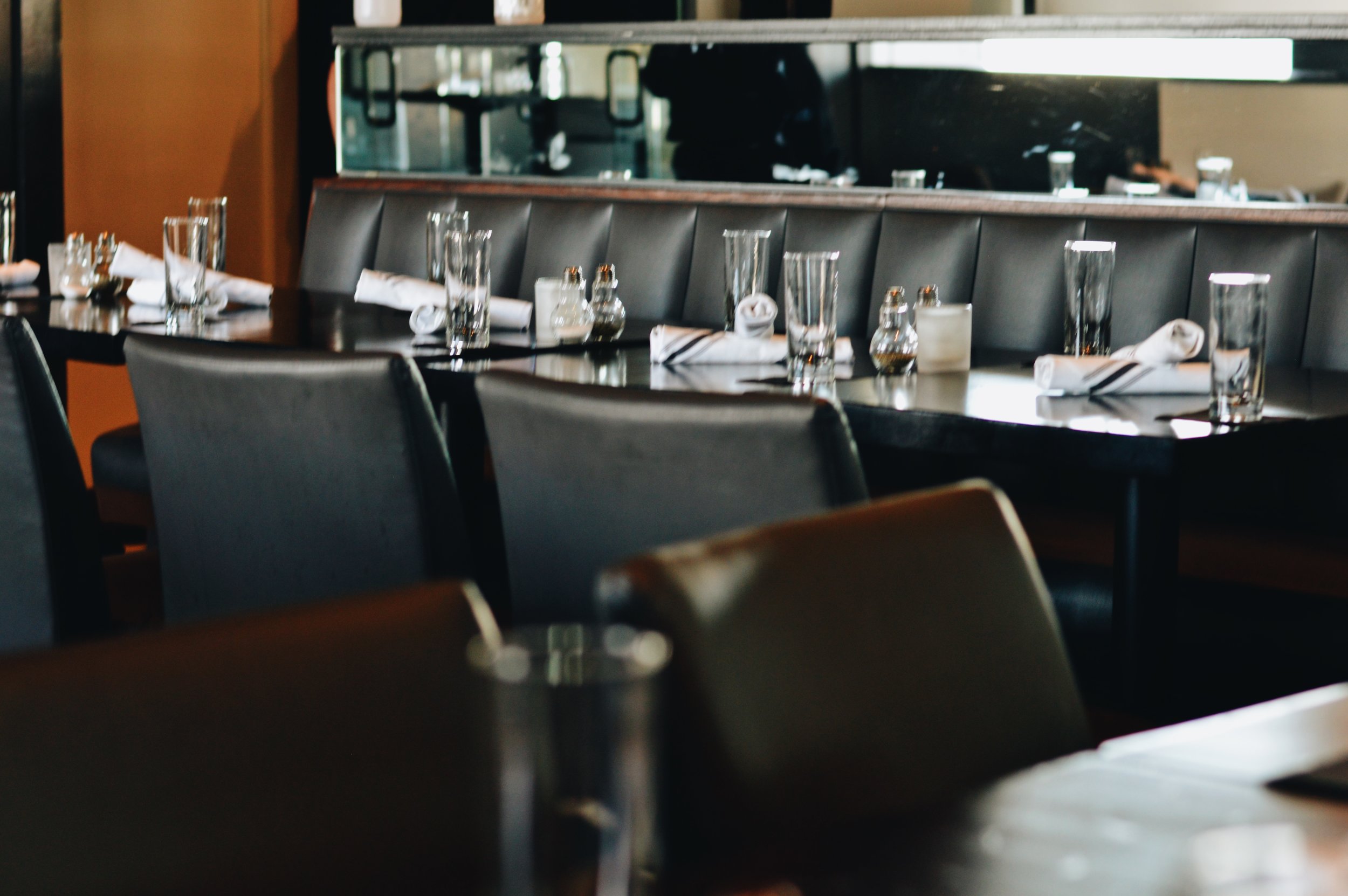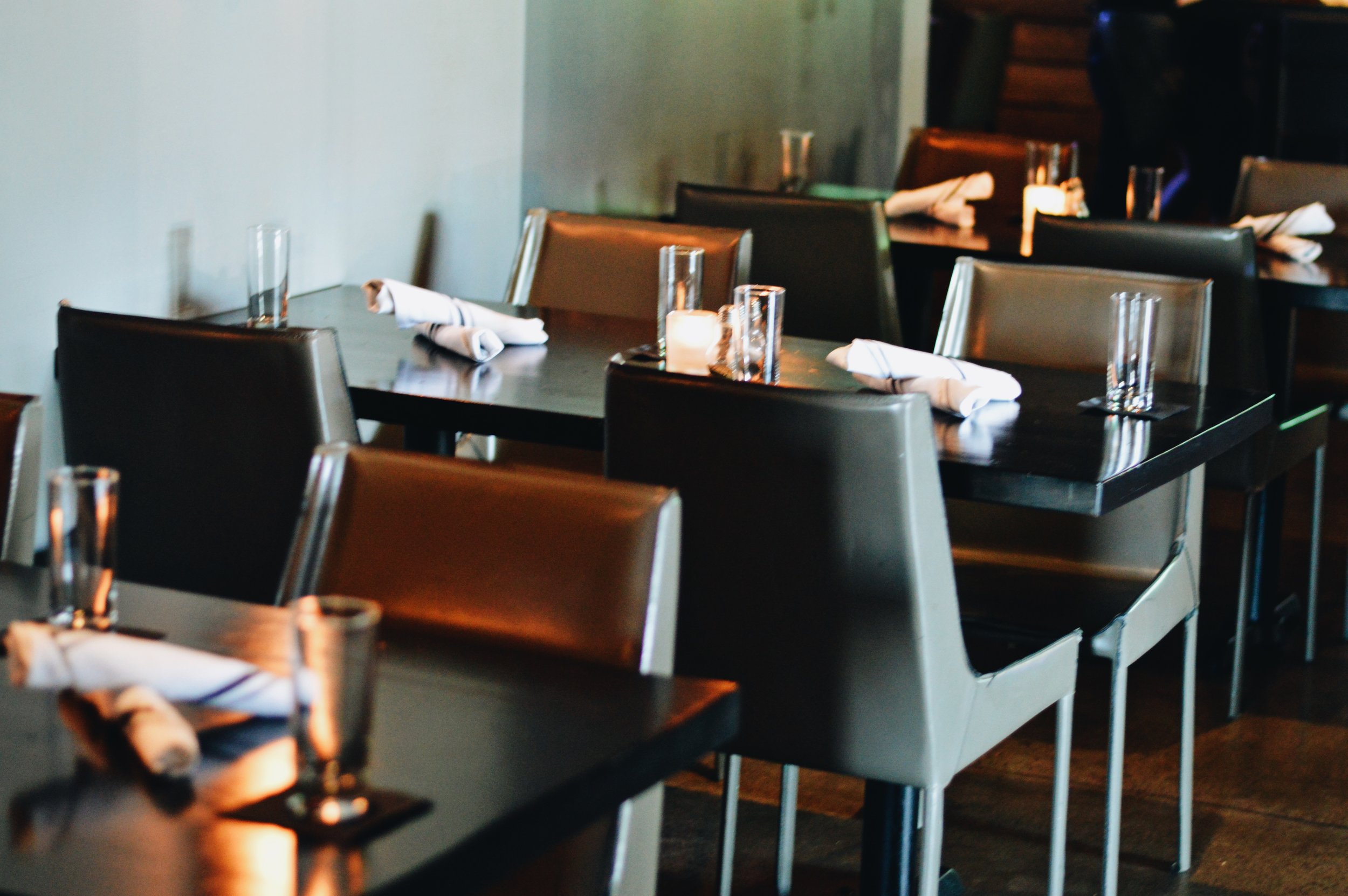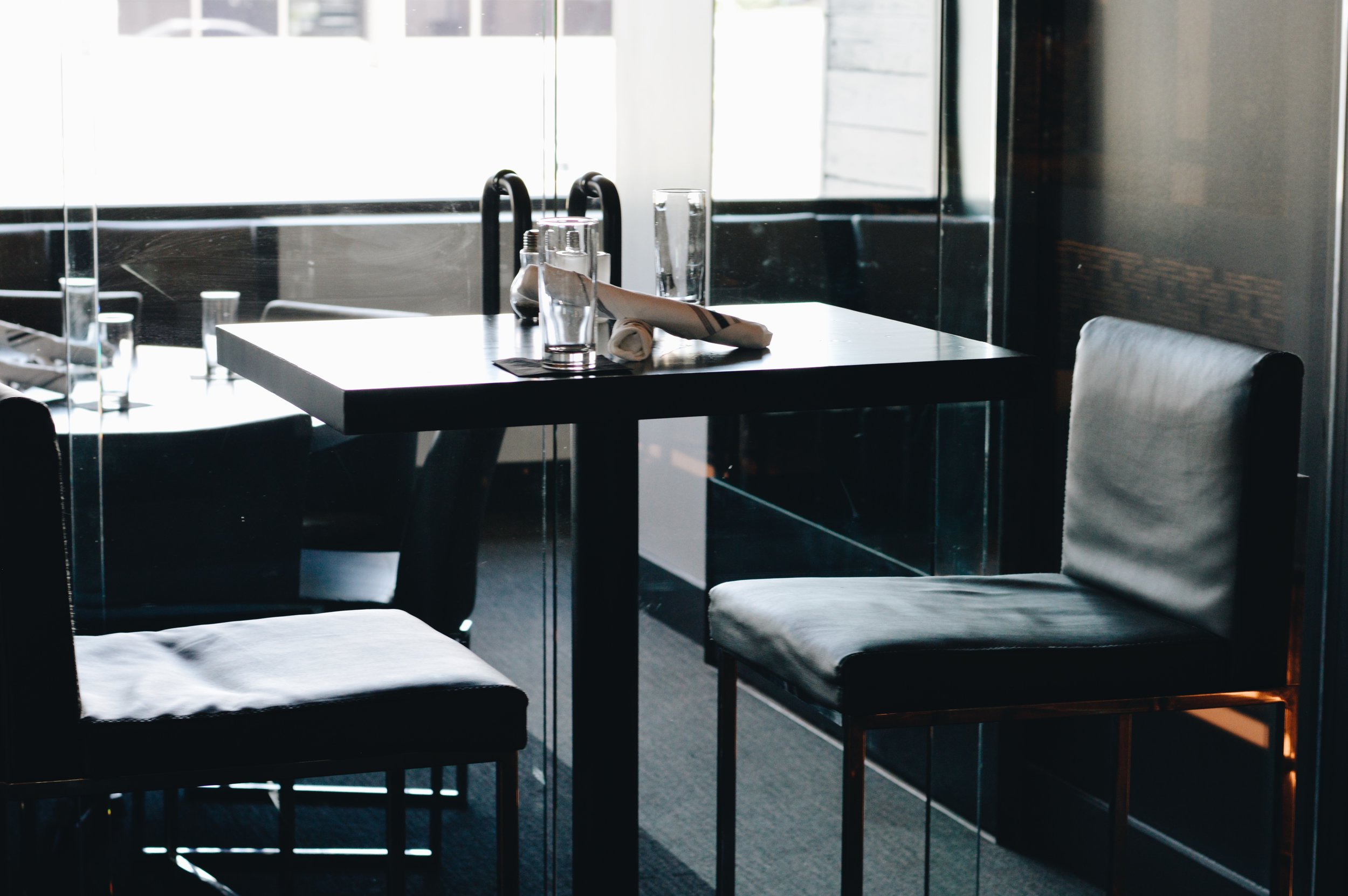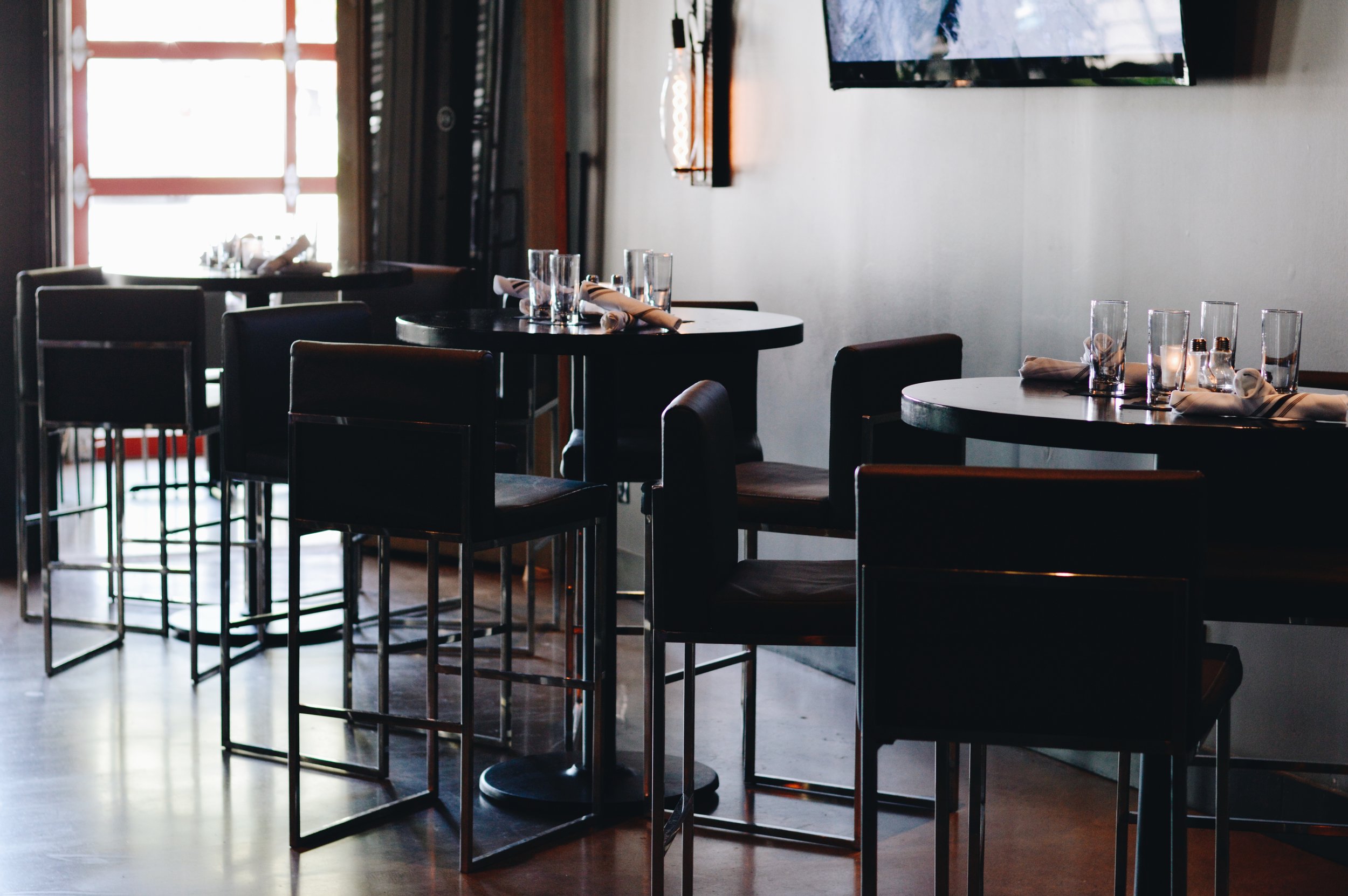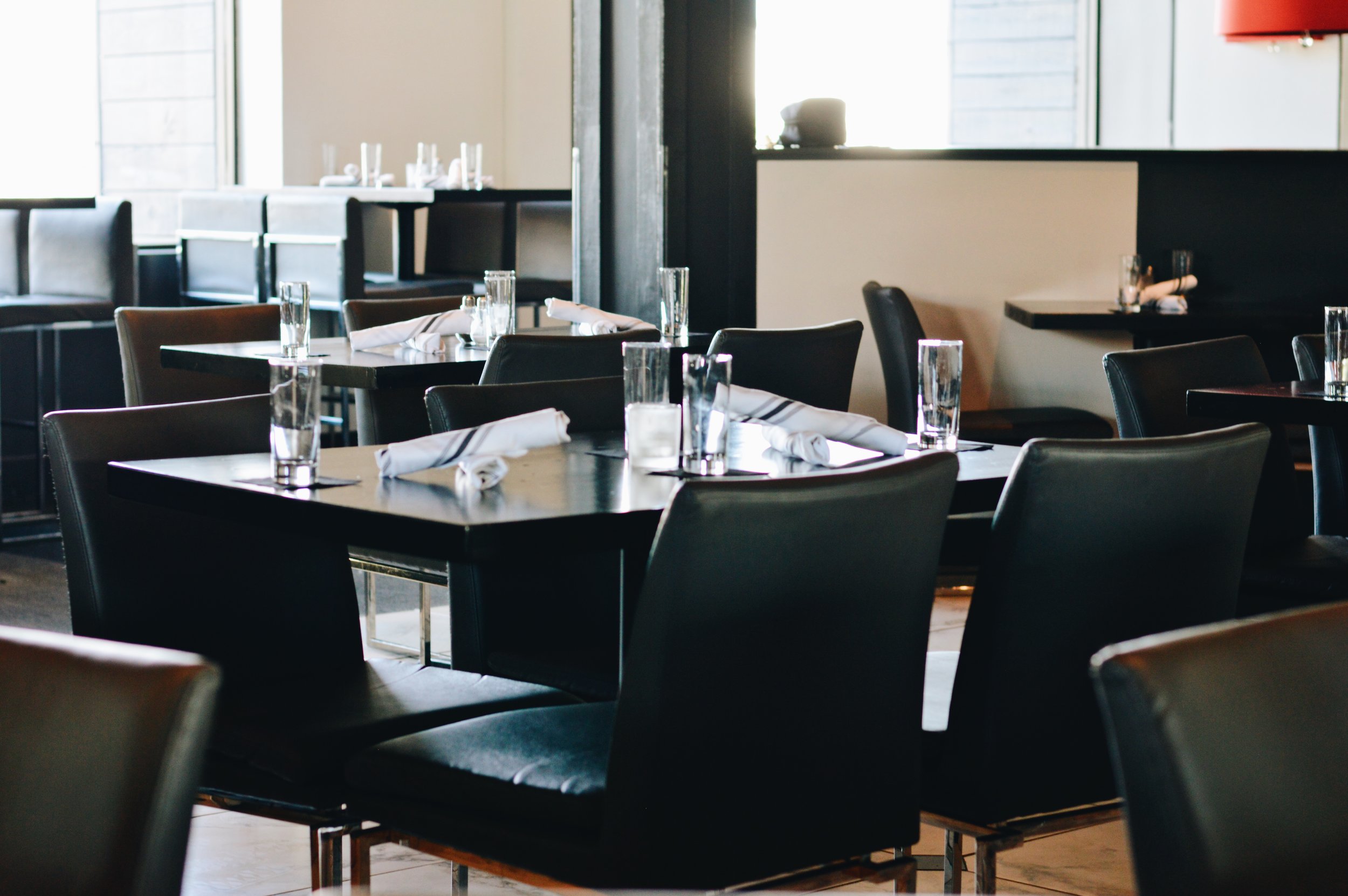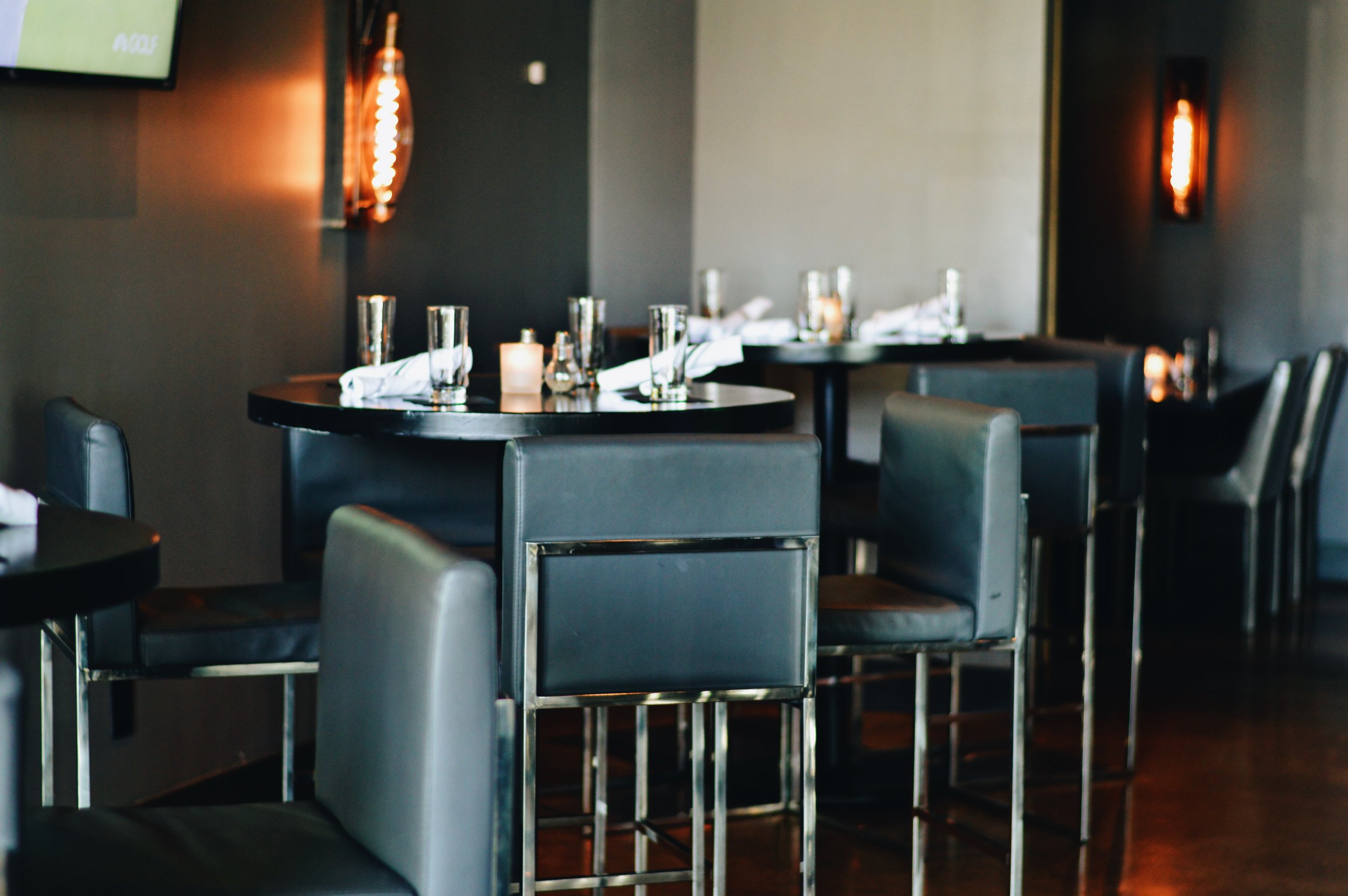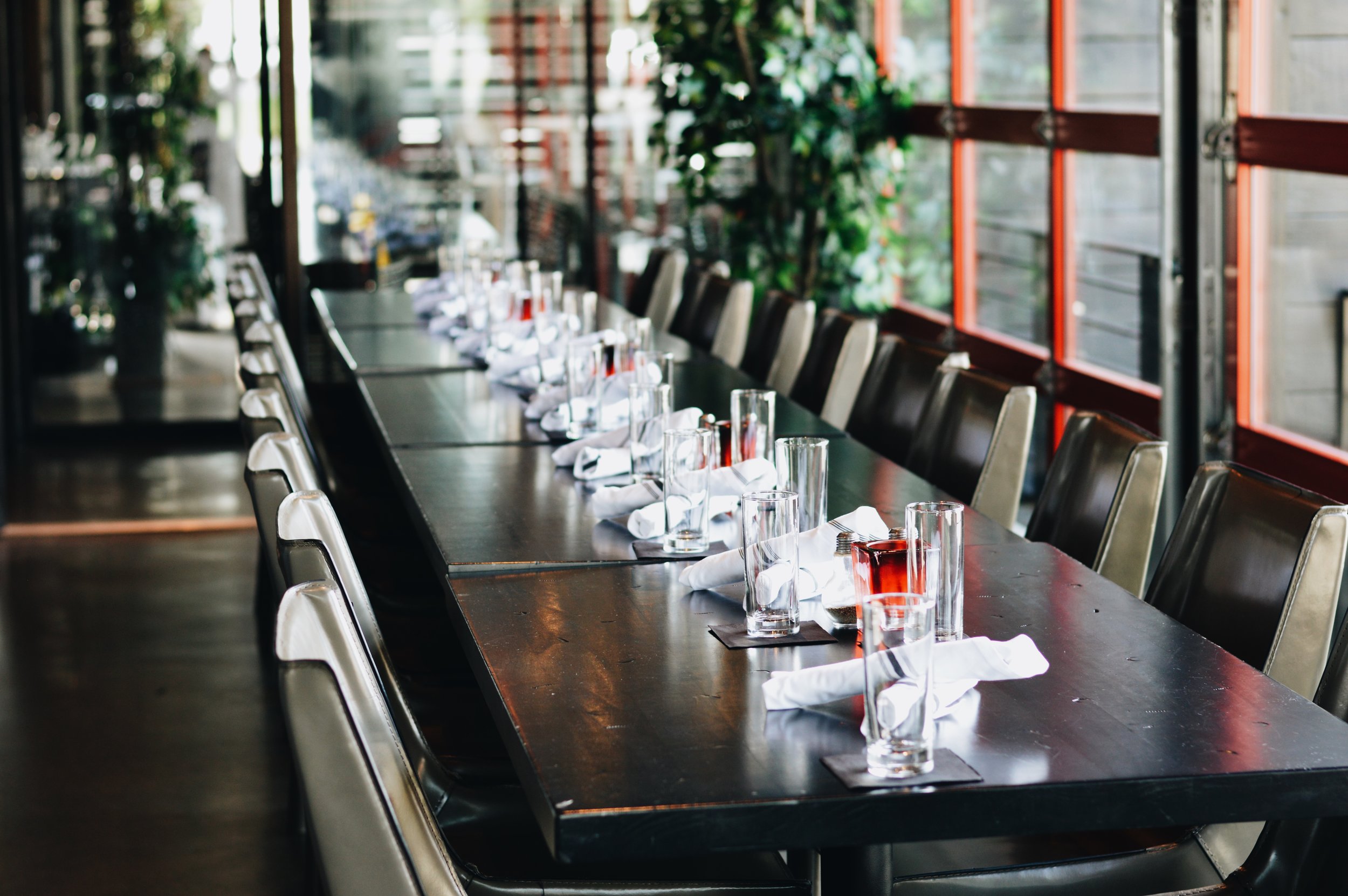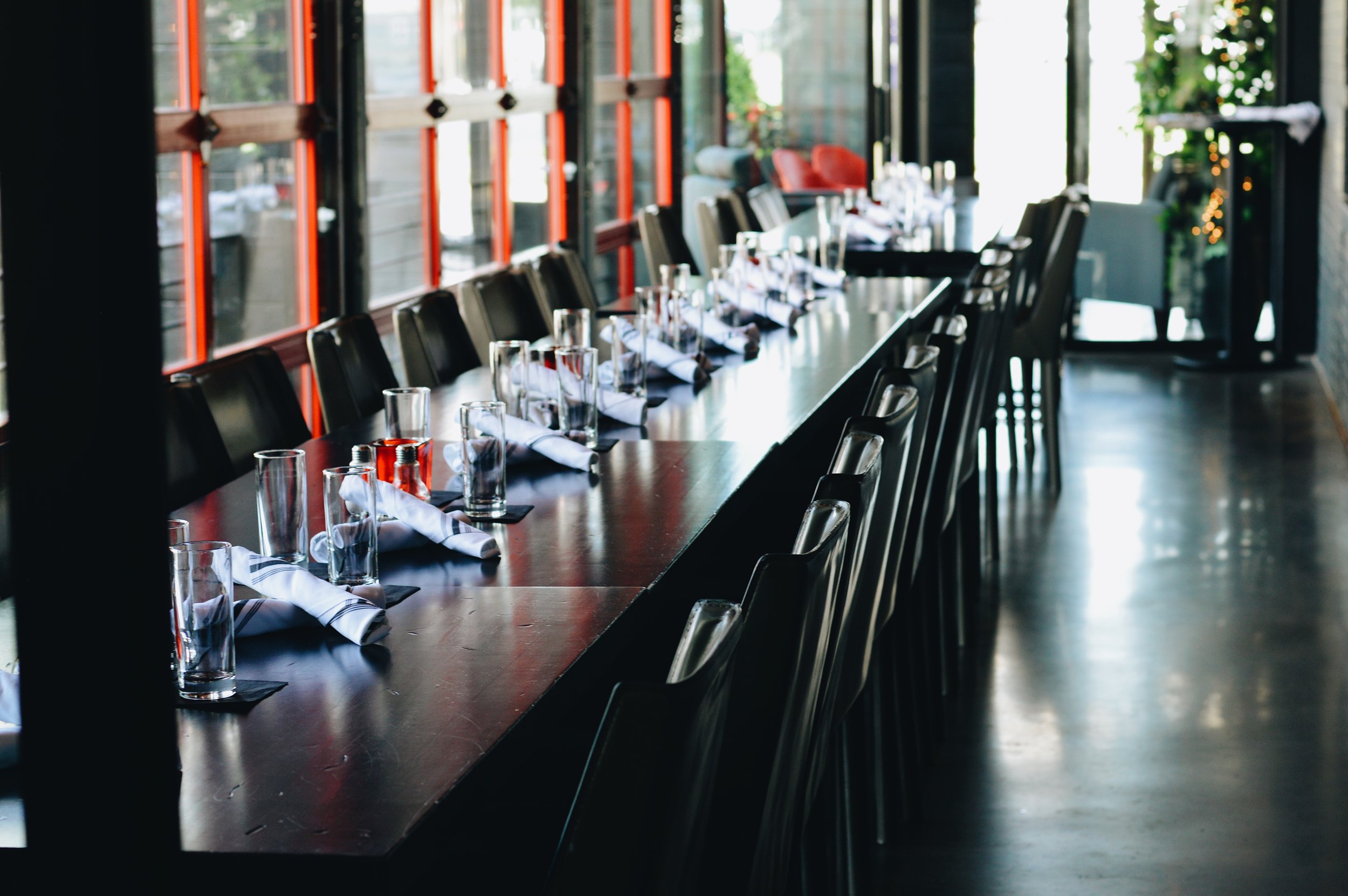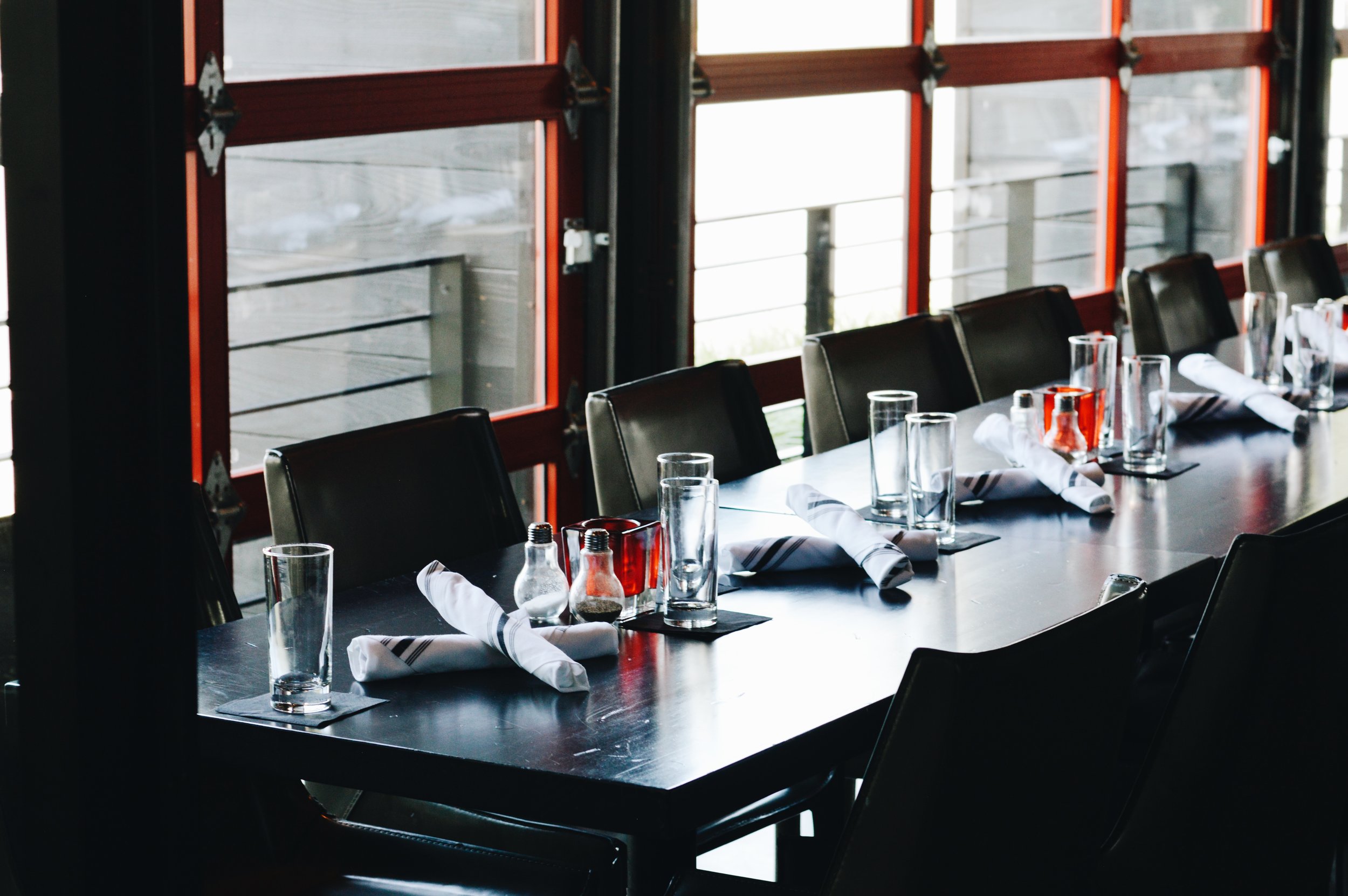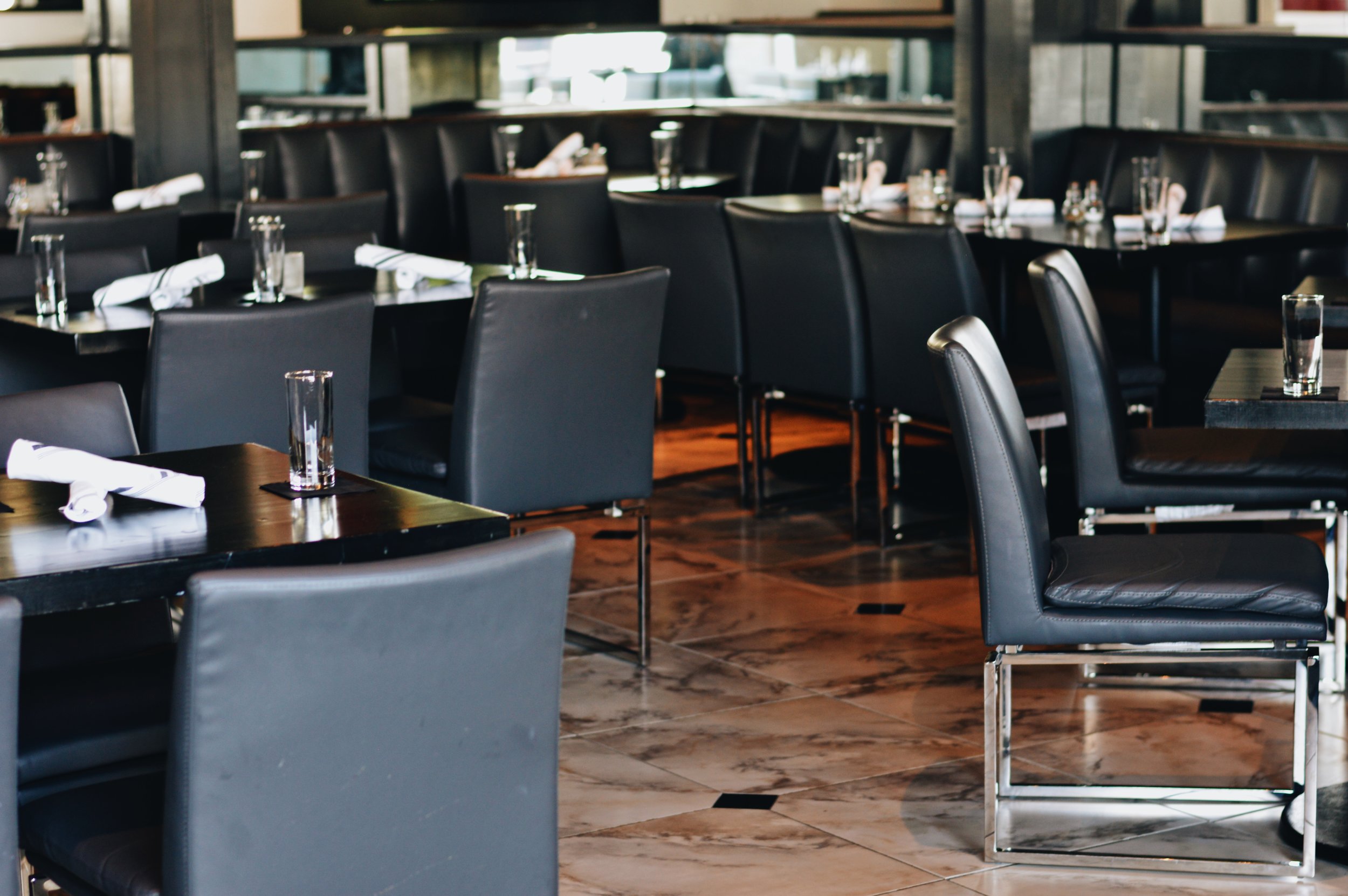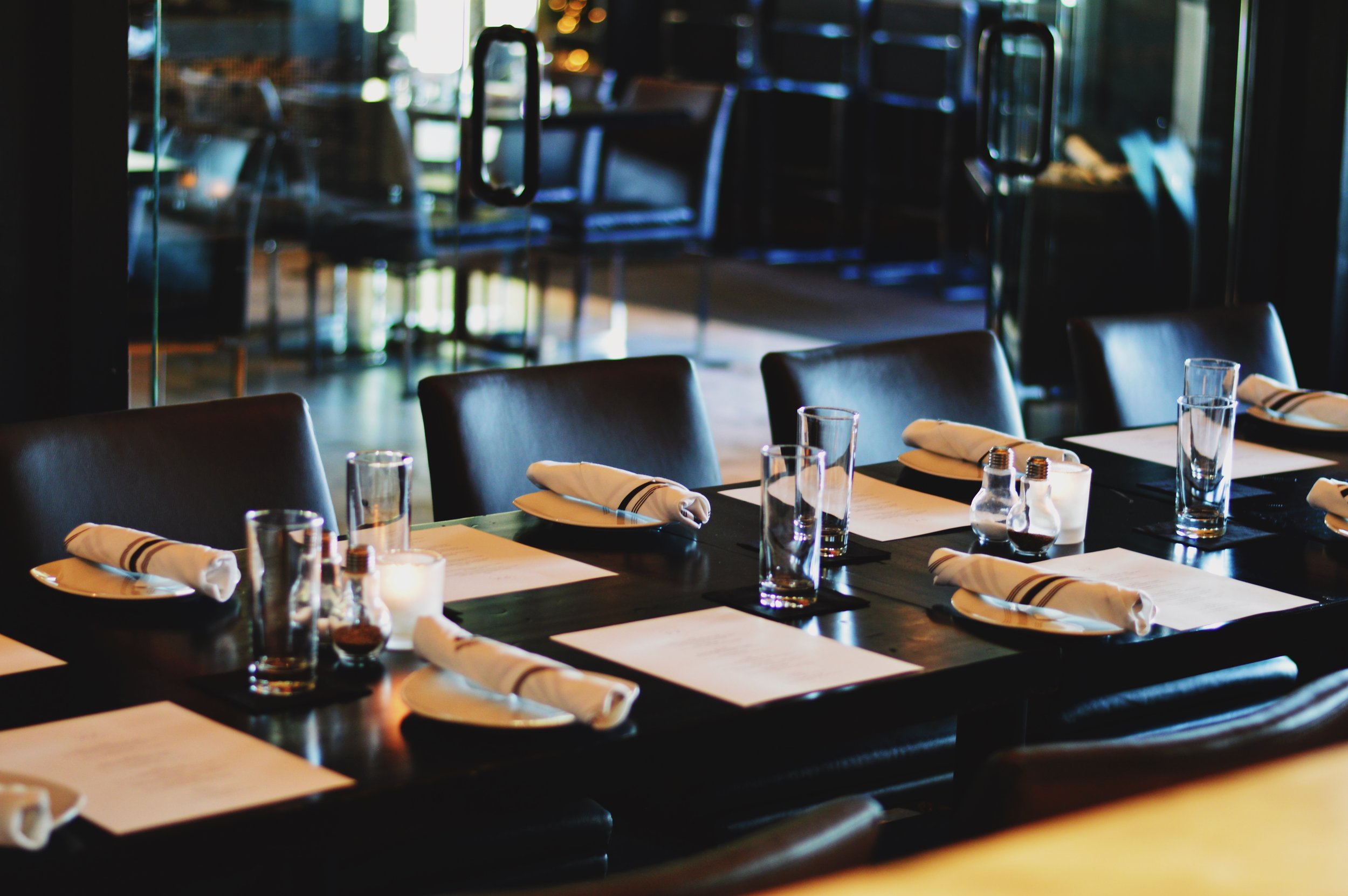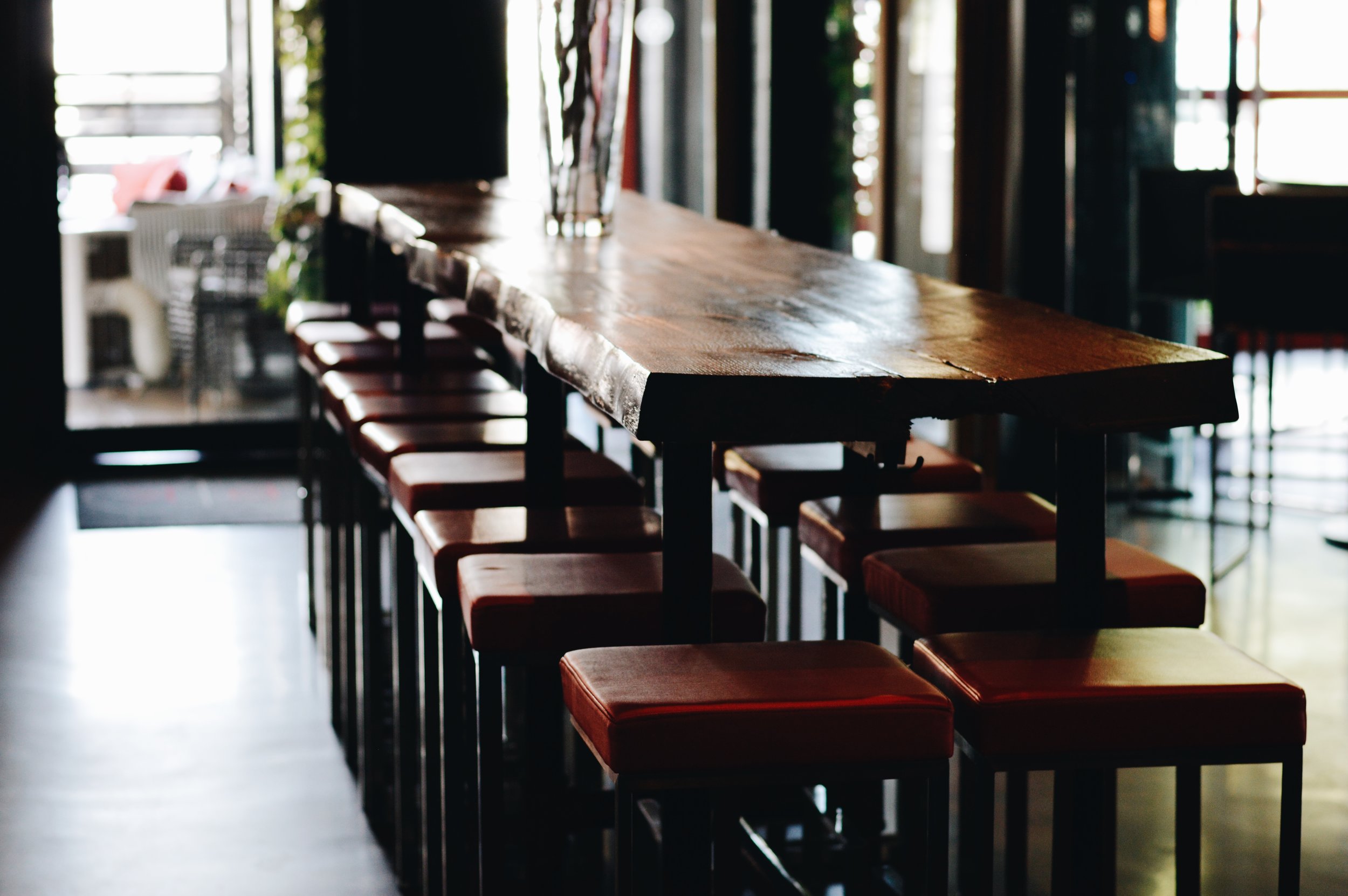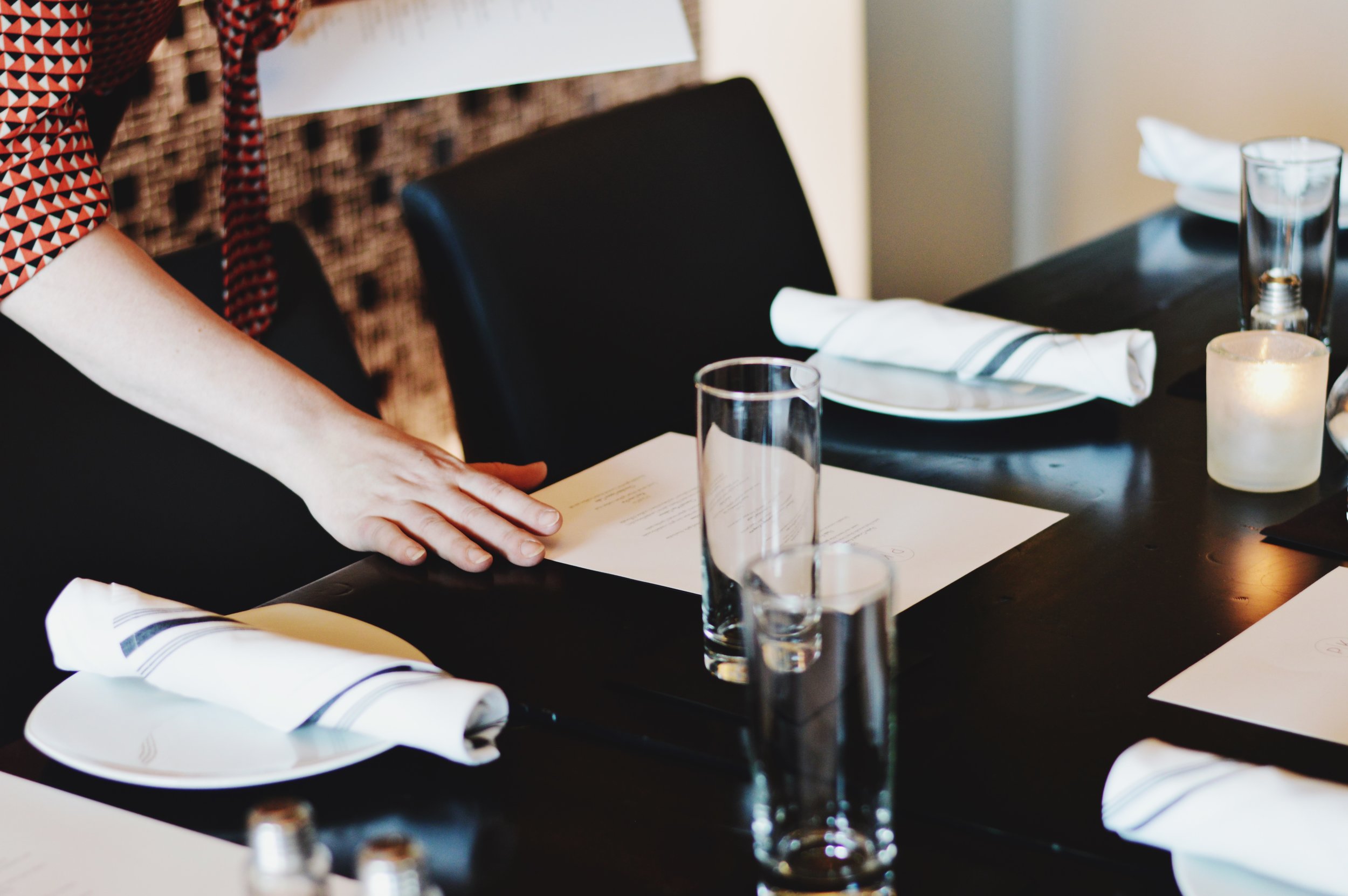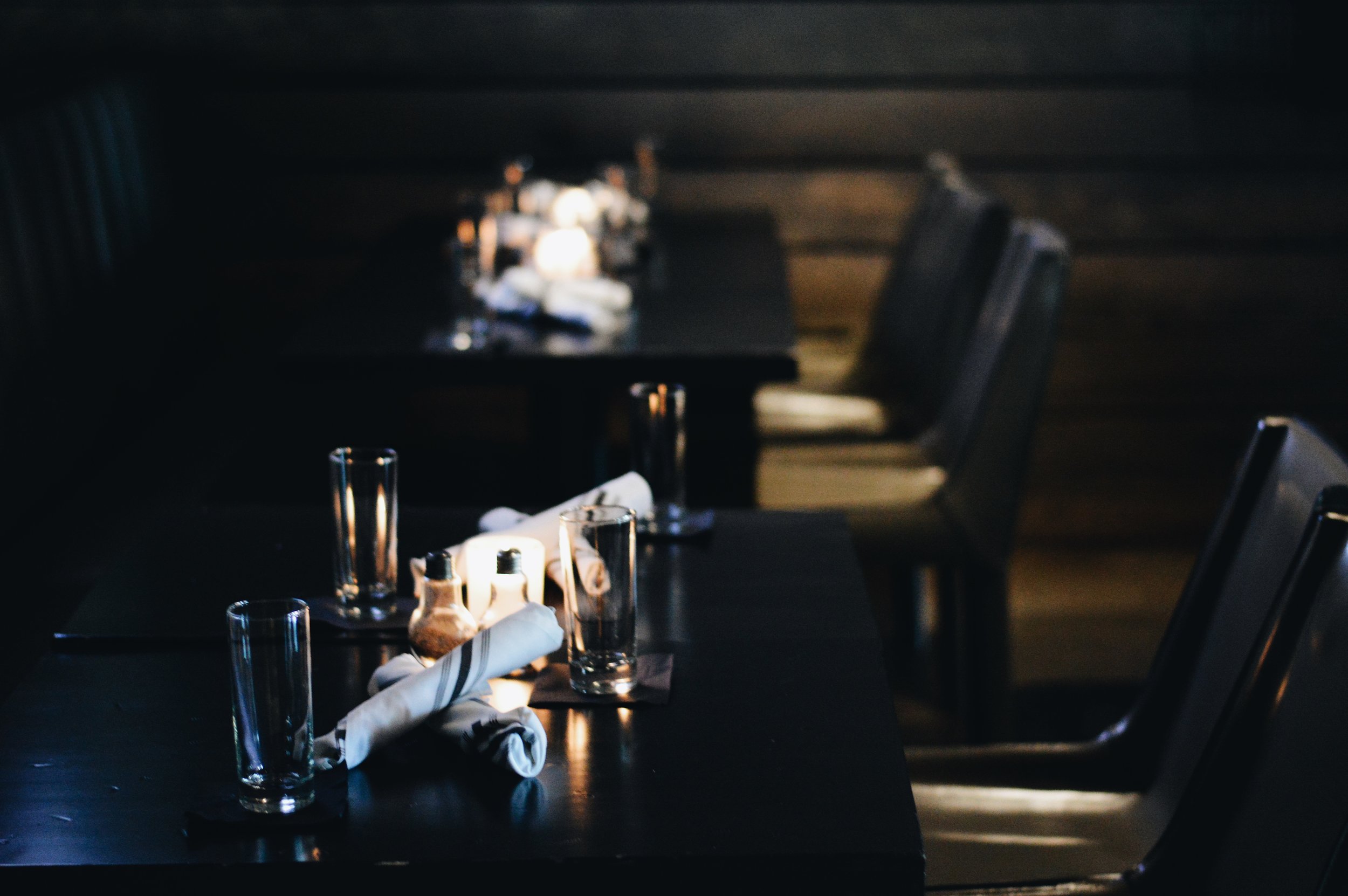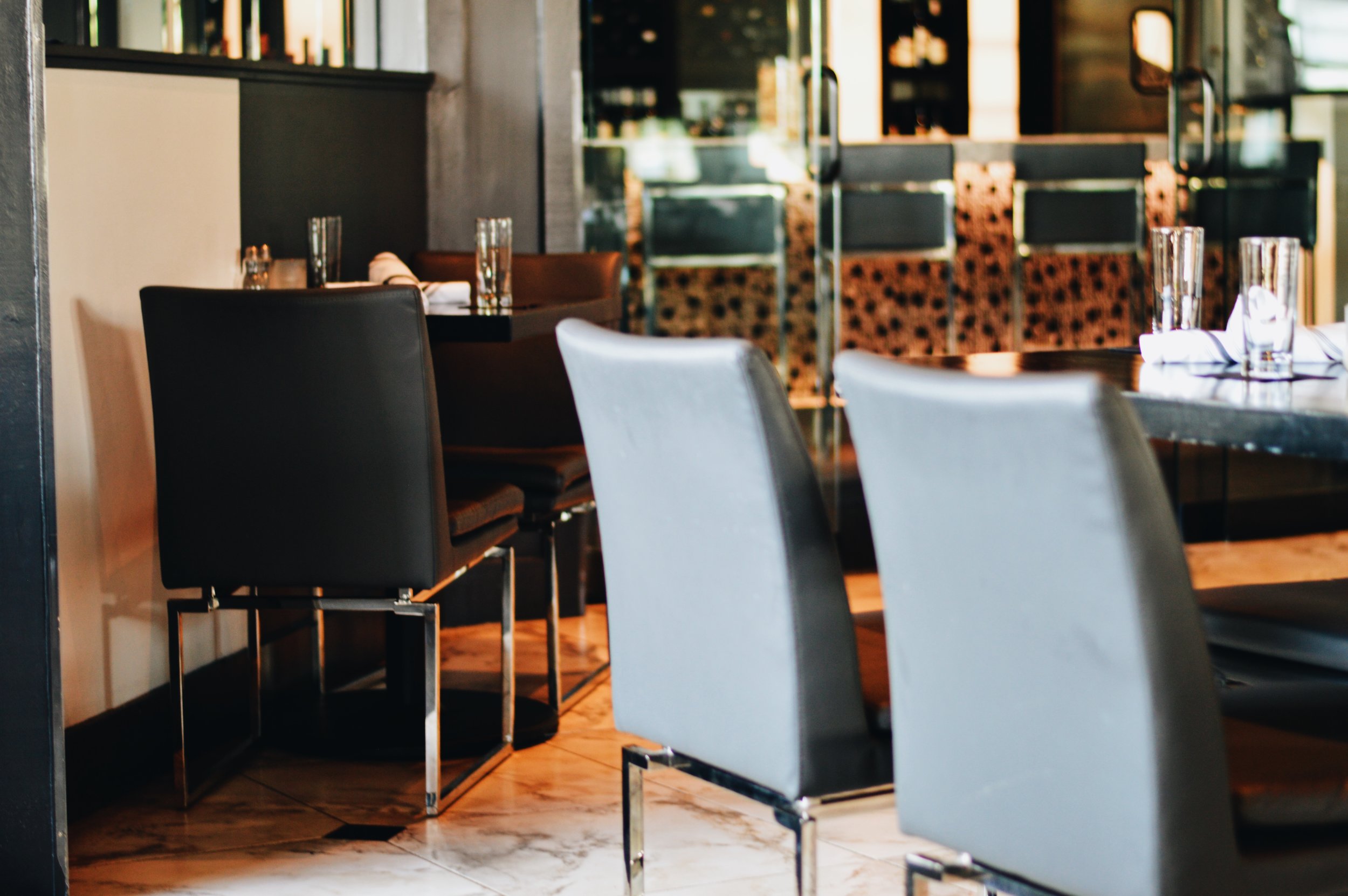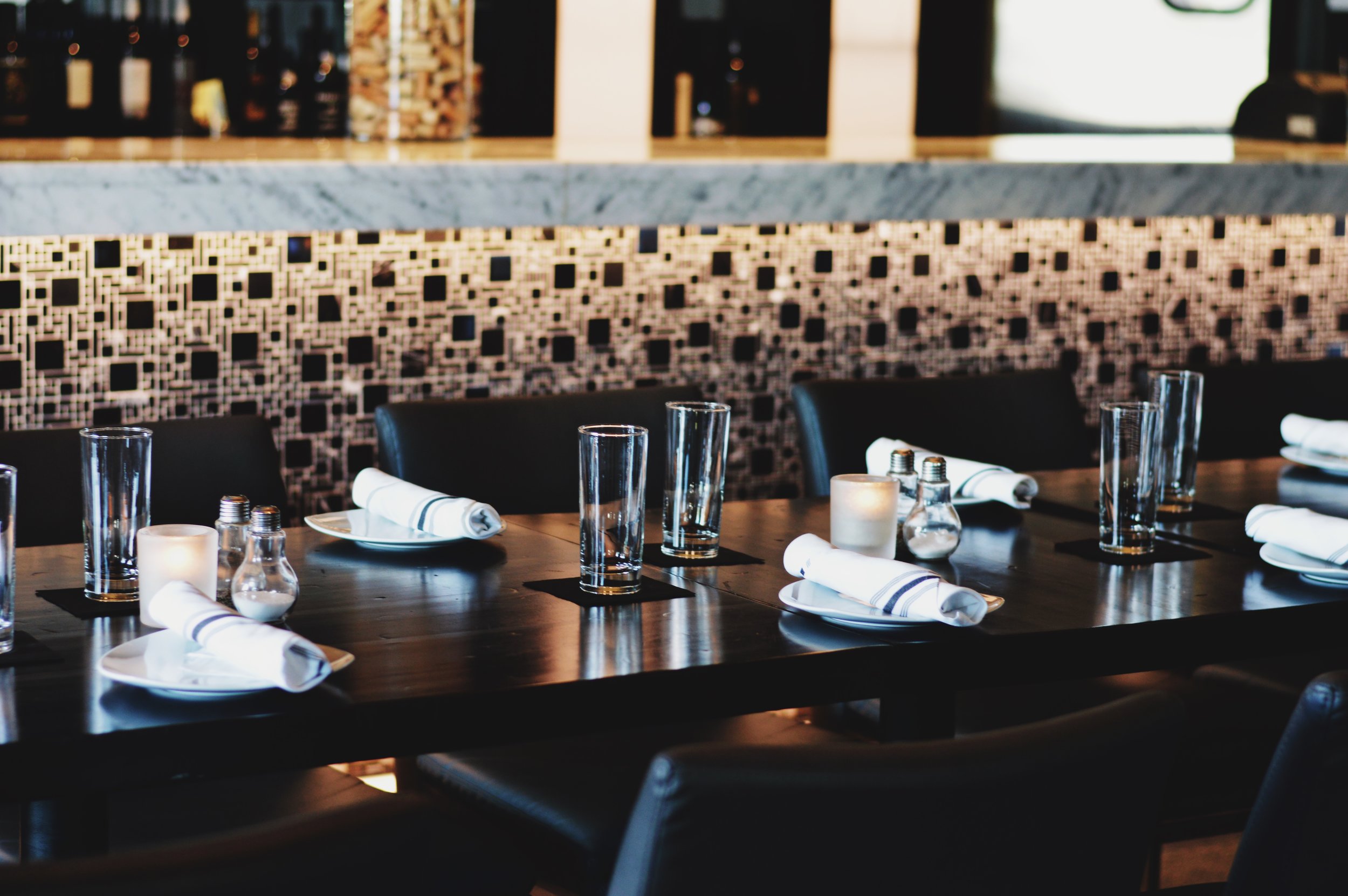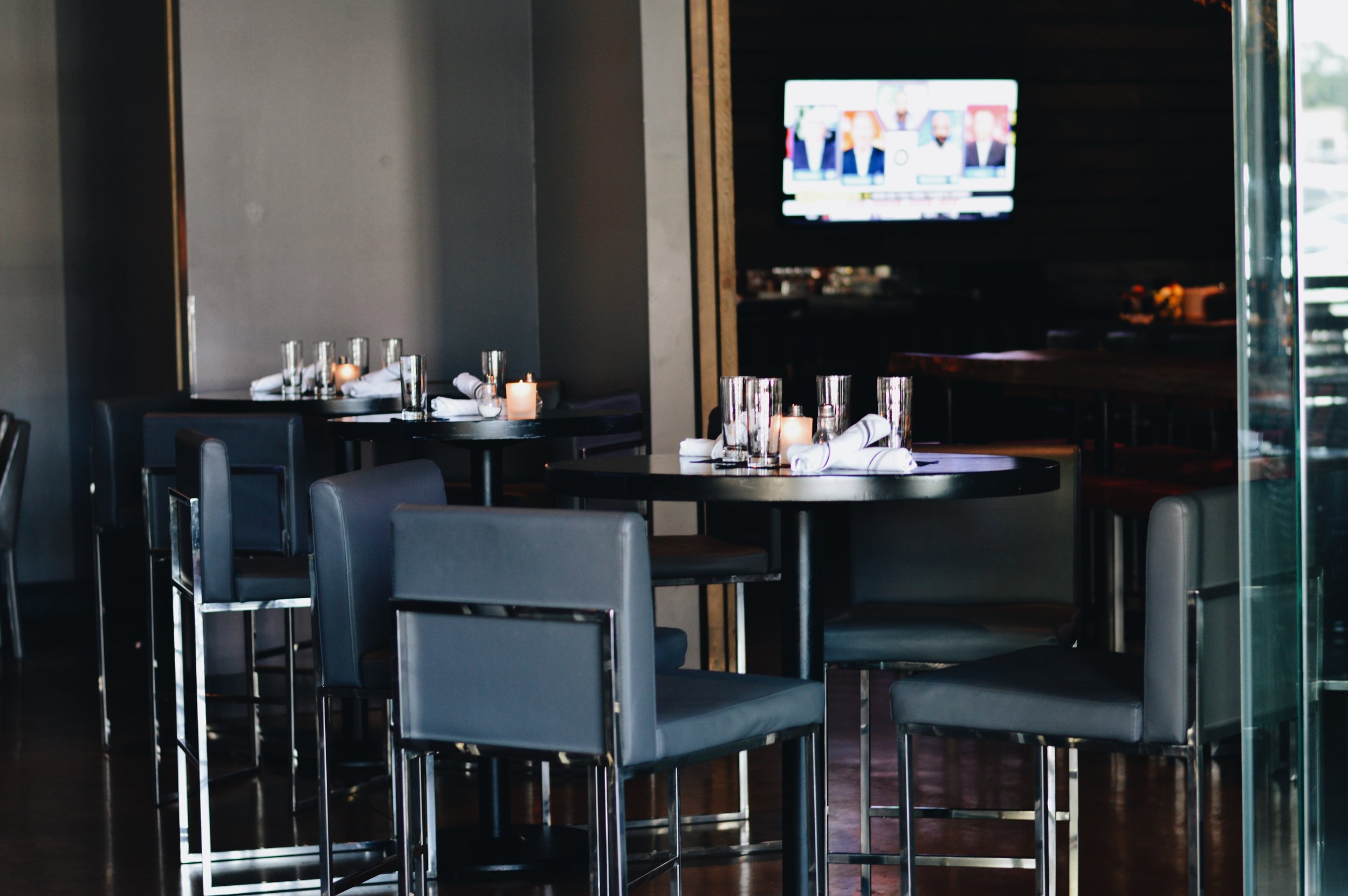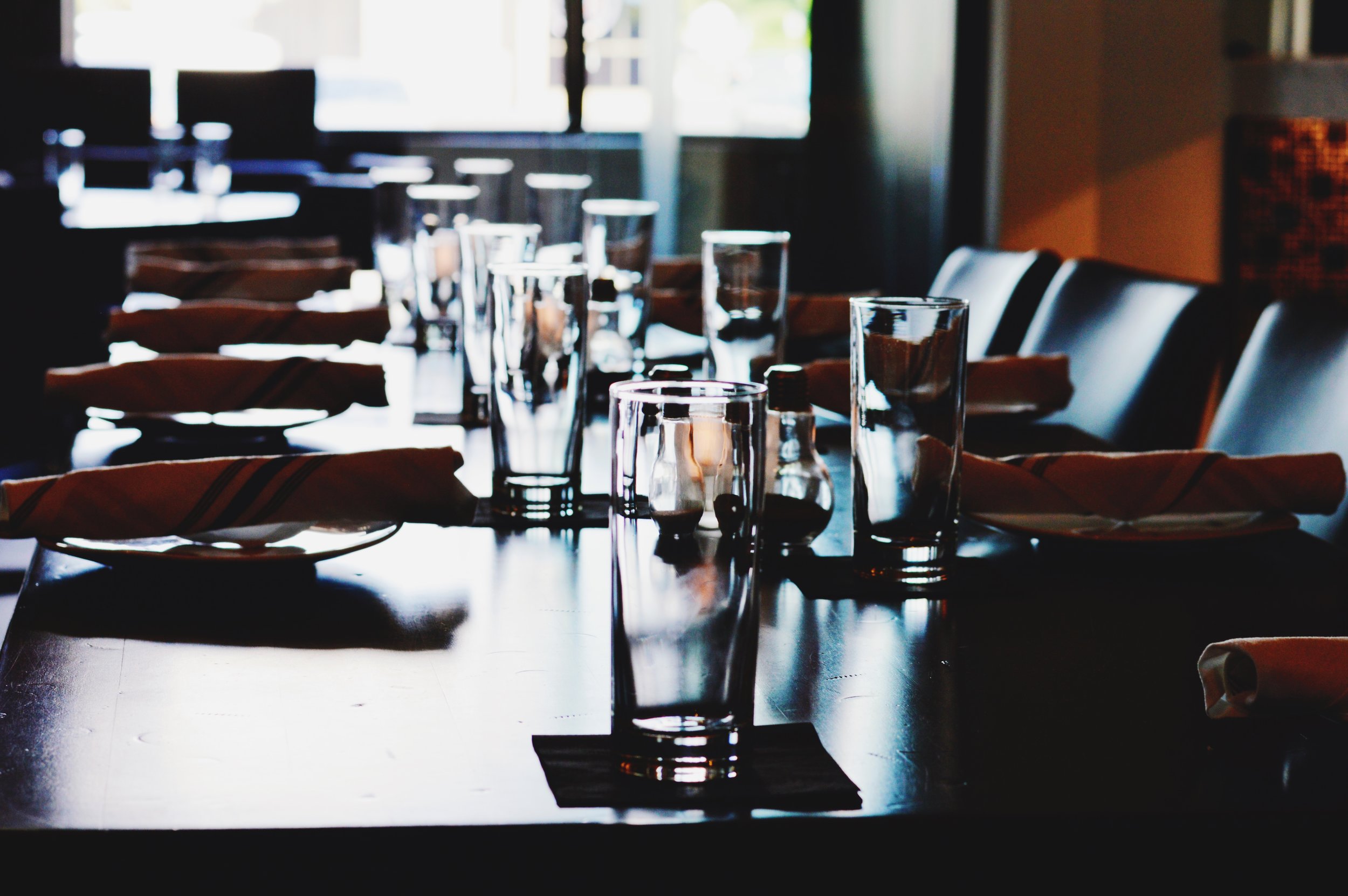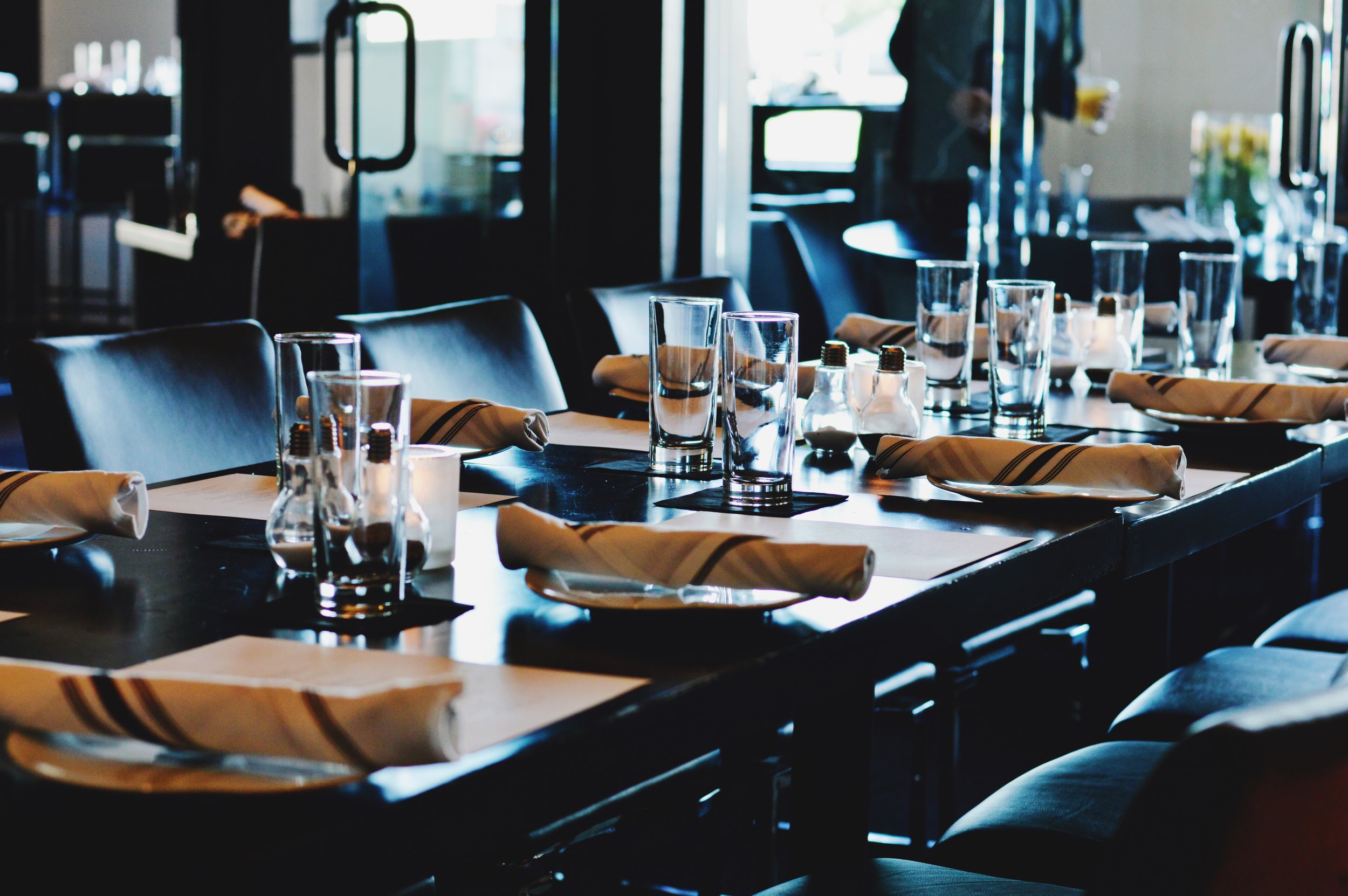 WINE BAR
Located off the main dining room, the Wine Bar is the most intimate of private spaces PK has to offer. Cozy and quiet, the Wine Bar is perfect for smaller groups looking for a more personal dining experience. Although our full bar experience is available, our in house sommelier is always excited to customize wine dinners or tastings for groups from 5 to 14! The space is made private by sliding glass doors and can accommodate groups of up to 14 with AV needs for meetings and presentations.
PRIVATE DINING ROOM
This area features complimentary AV hookups and is separated from Keet's Corner Bar by custom-made sliding glass doors, frosted for privacy. The square space is great for seated dinners, meetings or presentations, for groups of up to 28. For a more casual cocktail style party, bar high tops are available and allow for a bit more space for groups of up to 40, or even 50 for "come and go" events. The private dining room is styled in the same fashion as our bar, with gray striped walls and Edison bulb features, mirroring the lively atmosphere of Keet's Corner Bar but allowing for a more intimate experience for your guests.
SIDEWALK CAFE
Our Sidewalk Cafe features fully functioning "garage door" windows that are opened in good weather to create the perfect patio feel, while remaining fully heated and cooled. This rectangular space can accommodate up to 36 guests for seated dinners and more for cocktail style events. Featuring original art by Easter Seals, Arkansas, this space boasts a fun, vibrant atmosphere while retaining the fine dining quality of food and service PK has become known for!
Please inquire about purchase minimums and room fees by emailing tyler@petitandkeet.com